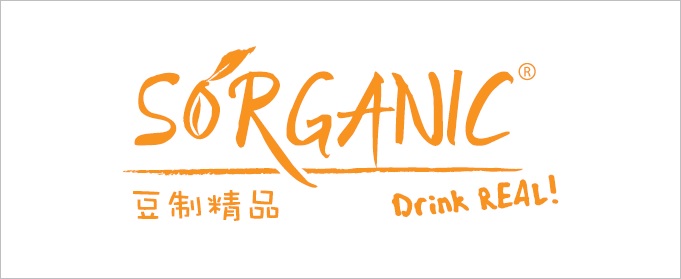 Can you imagine a gout patient could consume soy drink happily? Can you imagine a lady could slim down and get fair complexion in a natural way?
Yes! SORGANIC can make those mentioned happen! SORGANIC is premium quality soybean powder produced with only top-grade non-GMO soybeans that are harvested naturally once a year and processed with the latest Japanese spray-drying method. SORGANIC is no longer a leisure soy drink but a functional food that can gives you good health.
Don't just take SORGANIC's word for it. SORGANIC is also a recipient of various international recognitions such as the ISO, European Union ECOCERT Organic Certification and A-Grade Green Food Certifications.
SORGANIC is available in almost all pharmacies and organic shops in Penang, Kedah and Perak. You may log on to SORGANIC Facebook fanpage at https://www.facebook.com/sorganicboutique to receive more promotion info.
SORGANIC – Drink REAL for REAL Health!
有尿酸问题不敢食用豆制品?想要营养有机的健康早餐?想要最天然的瘦身美白方法?
SORGANIC有机豆粉就是您的全面营养泉源!SORGANIC有机豆粉是以一年只收割一次的优质非转基因有机黄大豆为主要原料,经过日本高科技喷雾干燥法生产而成。SORGANIC不是一般的豆浆而是可以为您带来健康的有机粮食。
SORGANIC已通过ISO9001:2008国际质量体系认证,欧盟ECOCERT有机认证及A级绿色食品认证。
目前,SORGANIC在槟城、吉打及霹雳州内的药剂行,有机店等都均有出售.您也可以关注我们的面子书户口 https://www.facebook.com/sorganicboutique 以获取更多消息!
SORGANIC - 豆制精品!