Rules and Regulations
1. Participants must complete the set course on foot by their own power and ability within the stipulated cut off time.
2. Participants are required to be semi self-sufficient and should carry the mandatory gears or equipment at all times during the race. All participants are required to check-in one hour before the start time. Headlamps/Flashlights, mobile phone and reflective light are required and must be presented upon check-in. Random gear checks may be performed during the event as well. Any participant found without the mandatory gear will incur a penalty ranging from a time penalty of minimum 30 minutes to disqualification based on the severity of the breach.
3. Support crews, support vehicles, pacers or any outside assistance is not permitted. Pacing of runners via any means such as wheeled devices or non-participants pacing/running alongside is strictly prohibited. Violation of this rule will result in immediate disqualification. There is, however, no restriction on participants in buying food/drinks from the shops, restaurants, hawkers and vending machines along the route.
4. Participants must check or sign in at all checkpoints (CP) with the checkpoint officials along the route. Participant's arrival times will be recorded. Failure to do so will mean the participant has not completed the full race course and will therefore be disqualified.
5. In the event of deteriorating weather conditions or any other unforeseen circumstances, participants need to be self-reliant. And in no circumstance should he/she be allowed any external assistance while on course. Participants who accept any assistance from any person or external sources may be disqualified.
6. For 100km and 84km participants, please refer to the drop bags rules and regulations below. A total of 2 drop bags will be allowed for each participant. One for CP4 (Pantai Acheh, Balik Pulau) and the other the finish line. They must be clearly labelled with the participant's name and bib number. The bags are to be dropped off at the organizers drop area at the starting line 1 hour before of the race.
7. Race bib must be visible at all times on the outside of clothing (front of the body). Do not modify, cut or fold the race bib. Do not deface running numbers with stickers, markers, or any writing.
8. Participants must follow the directions given by the race organizer during the race briefing. Participants must obey directions of race marshals or officials at all times. In particular if you miss any cut-off times you must withdraw from the race as instructed.
9. Any participant who withdraws from the event must sign the withdrawal form at the closest checkpoint. This is to be attended by checkpoint officials (unless the aforementioned is assisted from the course by first aid crews).
10. In the event where any participant requires first aid help on course, he/she must use the inscribed phone numbers on the bib to contact the event organisers. We will make every effort to retrieve you.
11. Littering is strictly prohibited. No water cups will be dispensed to participants. Participants are required to bring their own water bottle or hydration pack which will be refilled at every aid station. Participants, crews and staffs must not litter, mar, or pollute the landscape or environment. Any participant found littering will incur a time penalty at the organiser's discretion. Penalty may involve disqualification, depending on the severity of the breach. Please help us to promote Cleaner, Greener and Healthier Penang.
12. Breaking any of the rules may incur a time penalty or disqualification. Any such penalties are at the organisers' discretion and are final.
13. Participants are responsible to ensure their own safety and that of others. Participants must always be single file, on the far left side of the road or off the left side of the road. Be considerate to other hill and road users at all times. Take great care when crossing or running on roads. If any other participant is injured or in distress, please provide assistance.
14. Penang 100 has its own public liability insurance. This does not include personal accident of participants. We recommend that participants arrange their own personal accident cover.
15. The organisers reserve the right to make changes to the Event Rules, route and/or other arrangements as they deem appropriate, to cancel and to postpone or reschedule the event date to a later date.
16. Cheating is absolutely abhorred. These will be duly disqualified.
17. All participants, crew and staff must display courtesy, good taste, decorum, and sportsmanship at all times. Nudity is specifically not allowed.


Mandatory Gear Checklist必备装备清单
Compulsory items强制装备
1. Headlamp or torchlight with spare batteries. 头灯或手电筒以及备用电池。


2. Mobile Phone, ensure the battery is fully charged. Please check for coverage with the local telecommunication provider before setting out. 手机,确保电量充足。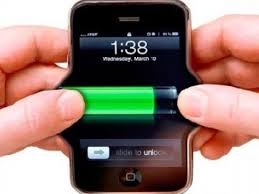 3. Carry minimum 1,000ml of drinking water via hydration bladder or bottles .攜帶至少一千毫升飲用水的水壶或水袋。



4. Red or white flashing/blinking light. 红色或白色跑步闪灯。

5. Emergency Whistle. 求生哨子。



6. Emergency Blanket or Space Blanket. 急救毯或太空毯。



7. Basic First Aid. 基本急救药品。



* Participant who failed to present any of the above compulsory items before flag-off checking and/or during the running will result an immediate disqualification.无法在起跑检查及赛程中出示上列强制装备的参赛者,将会被取消参赛资格。
Optional自选装备
1. Foldable cup or container suitable for drinking at the water station points. 折疊式杯具或適合在供水站飲用的容器。
2. Sport foods & gels and rehydration salts or similar. 運動食品,能量棒, 補液鹽或类似食品。
3. Sun Cap or similar and Sunblock/Sunscreen. 遮阳帽或类似和防曬用品。
4. Reflective Vest. 反光背心。
5. Change of clothes and running shoes. 替换衣物和跑步鞋。
6. Waterproof jacket or puncho. 防水外套。
7. Route Map. 路線圖。